Hello my Wonderful Readers!
I wanted to intimate some information to you all, and what better way than this lovely blog?  Firstly, (and boy am I excited about this one!) Shevone has brought back her HOT STONES for the season!  I just had my first HOT STONE MASSAGE on Wednesday, and boy oh boy was it amazing!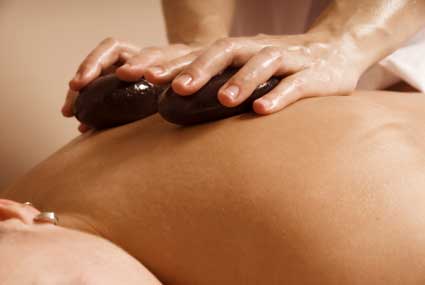 Heated smooth, flat stones are placed on key points on the body. Shevone may also hold the stones and use them to massage certain areas of the body.  A common question people have is whether to get hot stone massage or a regular massage. Some people find the warmth of the hot stones to be comforting and get this type of massage for relaxation.  (From my personal experience, I can tell you that Shevone can go much deeper after those pesky trigger points when using hot stones–the heat from the stones just makes those muscles melt and your tension because nothing more than a puddle of melted butter; or at least this is how I feel after a hot stone treatment!)
Hot stone massage is suited to people who tend to feel chilly or who have cold feet. It's also suited for people who have muscle tension but prefer a lighter massage. The heat relaxes muscles, allowing the therapist to work the muscles without using deep pressure. I myself have found that while I love deep pressure on my back or neck, my calved can barely stand to be touched; unfortunately, they probably need more work than my back and neck combined!  The hot stones are a new tool that Shevone can use to rid her patients of harsh knots and spasms.
People also get hot stone massage for a variety of health conditions:
Back pain and aches
Poor circulation
Arthritis
Osteoarthritis
Stress, anxiety and tension
Insomnia
Depression
Shevone is offering hot stone upgrades for $15 on each massage.  I would like to caution patients that as we get closer to jingle bells and holiday smells that Shevone's schedule will fill up!  Families and loved ones seem to adore giving each other massages for the holidays (my mom came to visit earlier this month, and I myself could not let her leave without a massage from Shevone!) so Ms. DiSanti's schedule can be tough; call me, Carolyn,  earlier rather than later to reserve s spot!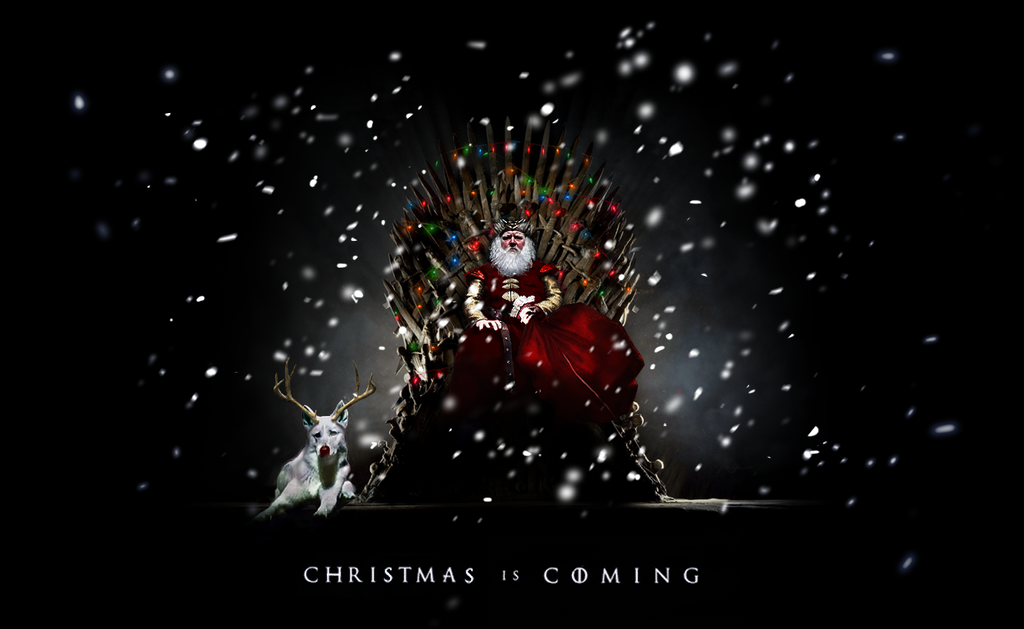 Pull the other one, it's got bells on! So sorry for the above image, but it just made me laugh and laugh!
I wanted to let you know that BodyPoint Medicine also has gift certificates for any and all services and products that we offer!  You can gift a massage or a dollar amount or a de-stressing session of acupuncture (say that ten times fast!).  I pride myself on making up a pretty little packets and pretty little gift cards with lovely wee bows on them; You can ask any of us about gifting services, but I will make sure it is done properly!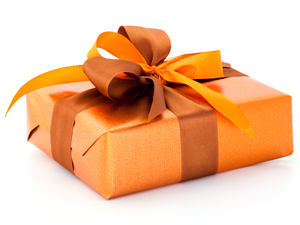 Well, it might not look that nice (is professional gift wrapping really a job?), but your gift certificate with be tucked into a lovely card and there will be ribbon involved, I promise it!
Well I think that is everything that I needed to divulge, so I hope you all have a FRIGHTASTIC and GHOULISH Halloween!  Stay safe and watch for wee monsters crossing the street come Friday!