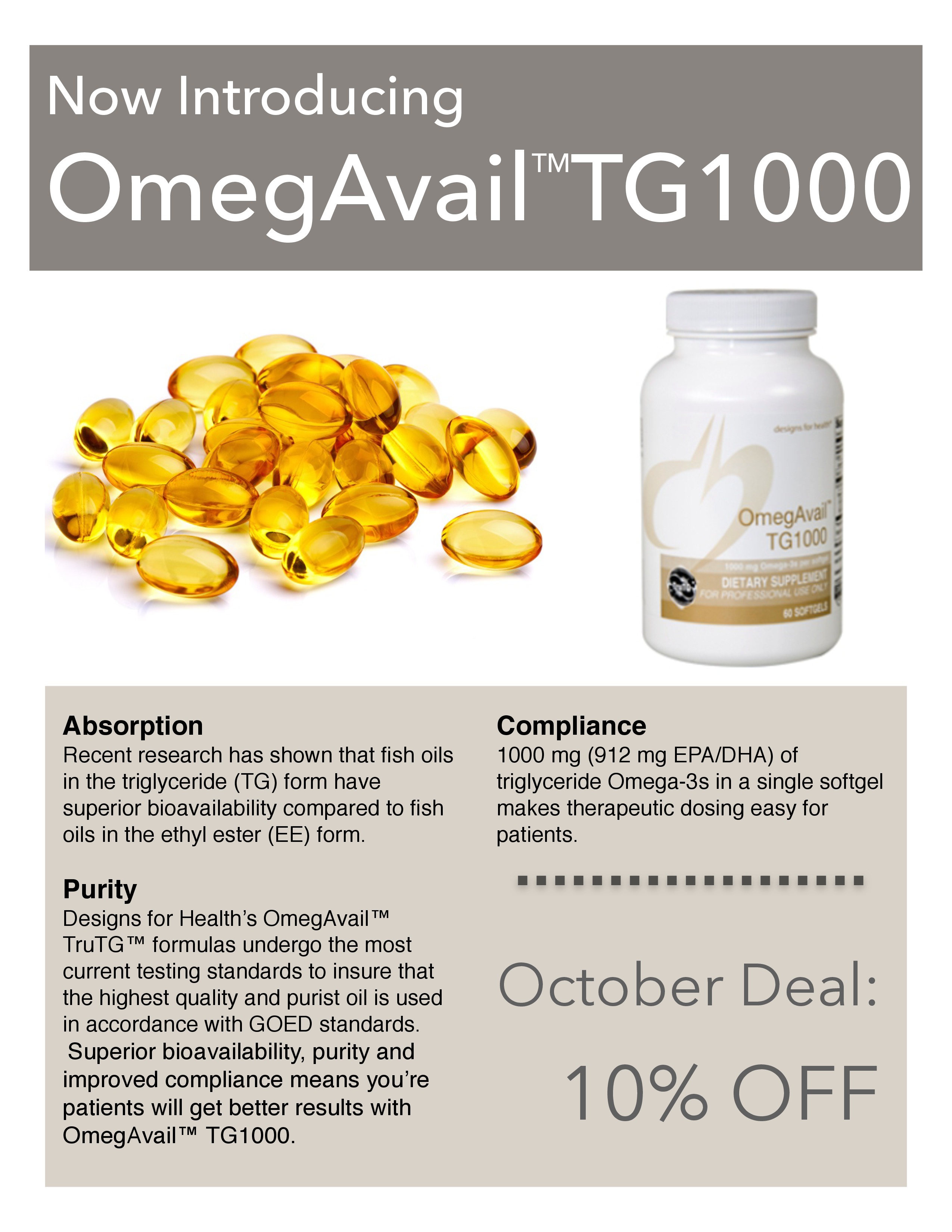 BodyPoint Medicine is now offering OmegAvail™ TG1000 by Designs for Health
10% off through 10/31/14
OmegAvail™ TG1000 is a highly potent, non-GMO fish oil, containing an impressive 1,000 mg omega-3 oils per softgel, making it an ideal choice for therapeutic dosing. Each softgel contains 662mg EPA and 250mg DHA, along with other omega-3 fatty acids. As with all Designs for Health fish oil products, OmegAvail™ TG1000 contains the triglyceride (TG) form for superior absorption and bioavailability.
OmegAvail™ TG1000 uses the latest innovation in EPA/DHA technology to insure superior quality, purity and absorption. The fish used to make this product are 100% sourced from certified sustainable US-caught wild Alaskan fish (Alaska pollock) and processed in the US. These fish are freshly caught and quickly processed within hours, resulting in exceptionally fresh raw fish oil.
OmegAvail TG100 Techsheet View this link for more information!
Call Carolyn Wrightam, Business Manager, to pick up a bottle today!