Donna Fleitz Mitchell, MD, MBA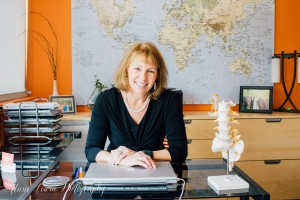 Dr. Mitchell provides acute and chronic pain management, medical acupuncture, and functional medicine consultations.   Read more about Dr. Mitchell here. 
Dr. Mitchell has found many trusted providers in the area that she refers to for a variety of patient complaints. If you are looking for alternative relief, please find out more information about these providers below:
---
Trusted Resources: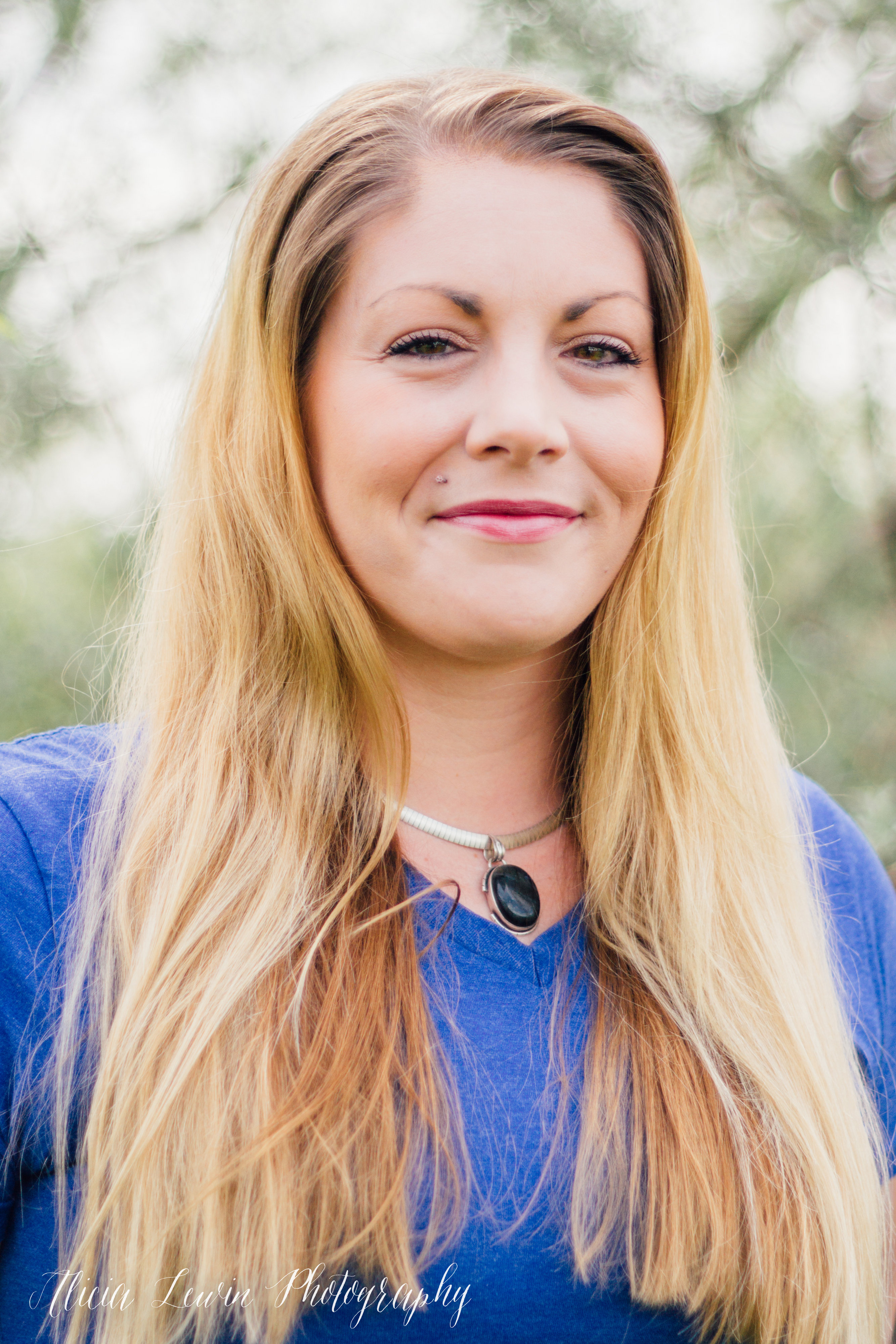 Shevone DiSanti was born in Pueblo, Colorado in 1984. She studied massage therapy at IntelliTec College in Pueblo, where she graduated in 2007 with over 960 credit hours. After becoming a Registered and Certified Massage Therapist in Colorado, Shevone relocated to Longmont to raise her two young sons. She enjoys gardening and working on her home renovations in her free time, as well as introducing her kids to the love of the outdoors. Shevone has studied many forms of massage therapy, and through her years of experience in treating a wide assortment of clients, from top tier athletes, to expecting mothers and chronic pain patients, has created her own unique band of massage by fusing varieties of massage to each individual client's needs.
She is an advocate in the treatment room, and encourages her patients to communicate what they are hoping to achieve with each of her body tune-ups. Shevone uses deep touch therapies to release trigger points without creating a pain reaction for clients by adapting range of motion movements into each massage. She prepares personalized pamphlets for each client to take home, filled with stretches and exercises geared towards each specific issue. At our office, we see many patients with spinal issues, some that have even required surgery, and these massages can help with ongoing pains or even scar tissue pain that can prevent people from having a full range of motion.  Shevone utilizes
Hot Rock Massage

Cupping

Deep Tissue Massage

Trigger Point Therapy

Swedish Massage

Reflexology

Sports Massage

Myofascial Release

Cranial Sacral Massage

Prenatal Massage

Geriatric Massage

Aromatherapy
You can book with Shevone at her location at 1112 Francis Street in Longmont, Colorado by reaching out to her directly at (720) 318-0311 or visiting her website:
https://www.bodypointmassageco.com
---
Jamie Jackson, RMT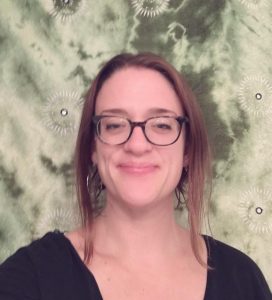 Jamie Jackson grew up in Colorado Springs and began her adventures on the east coast in 2002. Her love of the outdoors and the irresistible beauty of the mountains have brought her back home and she is now a Registered and Certified Massage Therapist in Colorado.
Jamie has been practicing massage therapy since 2007 having received her 720 hour massage license with honors from The Medical Arts School in Raleigh, NC. Having previously practiced in a spa, chiropractic and therapeutic massage settings in North Carolina and most recently Richmond, VA, she gained invaluable experience working with a wide variety of conditions including pre and post-op, MS, Fibromyalgia, chronic pain, acute injuries, postural imbalances as well as the physical manifestations of everyday stress.
In 2012 Jamie completed a 100 hour Medical Massage Certification course that has greatly influenced her approach to massage and the effectiveness of her work. Pain reduction, increased mobility and peace of mind are her intentions when she works with clients. By reducing neuromuscular activity and restriction in soft tissue she works as deeply and as gently as possible to most efficiently help guide each individual toward physical comfort and freedom of movement.
As an advocate of self-care she encourages each client to take care of their bodies between sessions through hydration, postural awareness, stretching and movement. Her goal is to help provide each person with an improved quality of life.
Utilized Modalities include:
Trigger Point/Neuromuscular Deep Tissue

Myofascial

Medical massage Aromatherapy

Deep Relaxation
Teagan Johnson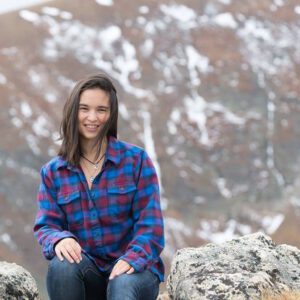 Teagan Johnson was born and raised in Colorado, growing up in Longmont and eventually moving to Lyons to continue her career as a canoe slalom athlete for Team Colorado Whitewater Racing and the USA national team. After graduating from Lyons Middle Senior High School in 2017, she began her university studies in History at the University of Colorado at Boulder. During her time lifting weights at Body Balance Strength and Wellness to rehab her shoulder from years of kayaking and playing saxophone, she experienced the Rossiter Pain Relief System and myofascial stretching to reset her body. After experiencing the results of the stretching first-hand, she became determined to become a certified coach. She was certified in level 1 Rossiter Pain Relief system in June 2020 and level 2 myofascial stretching from Body Balance in August 2020. Because she suffers from migraines, she found that myofascial stretching provides a temporary relief of pain almost instantly which she desired to share the same relief of any pain with her friends, family, and future clients.
When not at the gym lifting or working with clients, you can find her out on the river kayaking or her nose buried in a book. She raced in kayak for four years internationally, traveling to twelve countries, and continues to coach locally when she is not working on her studies. Teagan continues to reside in Lyons with her mother, dog Tarko, and two cats, Joki and Odin.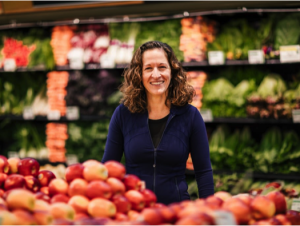 In the chaos of daily life, we can envision our best wellness but a partnership with a Health and Wellness Coach will help you realize that vision so you can live well and be well."
With a background as a Clinical Social Worker, Jennifer began working as a Health and Wellness Coaching in 2012 after witnessing the unhealthy trends in lifestyle habits amongst clients: lack of exercise, inconsistent eating habits, high levels of stress, frequent illnesses, and all too often, the onset of serious health issues. Surrounded every day with knowledge, advertising, and promotions about health, Jennifer recognized that putting all that knowledge to work was a stumbling block and creating healthy habits that fit into daily life was not that simple. Moving away from traditional problem solving methods, Jennifer's approach as a Health and Wellness coach includes engaging with clients in meaningful conversations about an envisioned lifestyle to create a sustainable plan of action. Using a behavioral change approach, authentic listening, and years of experience creating a healthy lifestyle for her own family, Jennifer partners with those ready to capture and sustain the healthy lifestyle they have always wanted.
National Board Certified Health and Wellness Coach, ICHWC

Certified Health and Wellness Coach, Wellcoaches