BodyPoint Medicine has added a new practitioner to our office! Welcome Rachelle, our newest acupuncturist!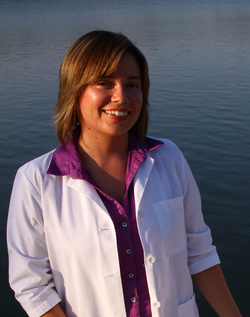 Rachelle Lambert has earned a Master's degree in Acupuncture and Oriental Medicine, graduating from the prestigious school the Academy of Integrative Medicine at Austin. She is licensed through the Texas Medical Board and Colorado State as a Licensed Acupuncturist and Chinese Herbalist, and certified by NCCAOM as a Diplomate of Oriental Medicine.
Over the course of her 4 year study, she learned special techniques in weight loss, dermatology, pediatrics, facial rejuvenation, and acupuncture orthopedics. Each of these specialities are completely new to BodyPoint Medicine, and we are very excited to extend what services we can offer!
Rachelle was fortunate enough to study in China at the Chengdu University of Traditional Chinese Medicine, and trained in a Chinese medical hospital. As part of her internship, she practiced acupuncture at Seton Williamson County Hospital in Round Rock, Texas.  Rachelle spent time in 2010 and 2011 changing lives around the world on cruise ships. She has worked for Royal Caribbean and Celebrity, on ships including Splendour of the Seas, Eclipse, and Oasis of the Seas. She has a collection of testimonies that you may read proving fast and effective results.
Rachelle is also involved with a research group at University of Texas at Austin. She published two articles in the Wellness Section of two L/G Style Magazines in 2012. Rachelle works as the Creator and Director of the First Annual Natural Living Festival, Austin, TX, 2014. She has completed post-graduate education in orthopedic acupuncture, with a certification from Lerner Education partnered with the Whole Foods Market Global Risk Team.  Rachelle is certified in Nefeli and Jamie Wu's Facial Rejuvenation systems.
If you are interested in learning more about cosmetic acupuncture and how Rachelle can help you, contact us today!
Once again Rachelle,