BodyPoint Medicine was represented at the 33rd Annual Longmont Triathlon this last weekend by our providers Dr. Donna Mitchell and Shevone DiSanti (and me!).  Our nearest and dearest massage therapist, Shevone, helped a slew of athletes through their injuries and aching muscles by being at hand on the finish line, massage table at the ready!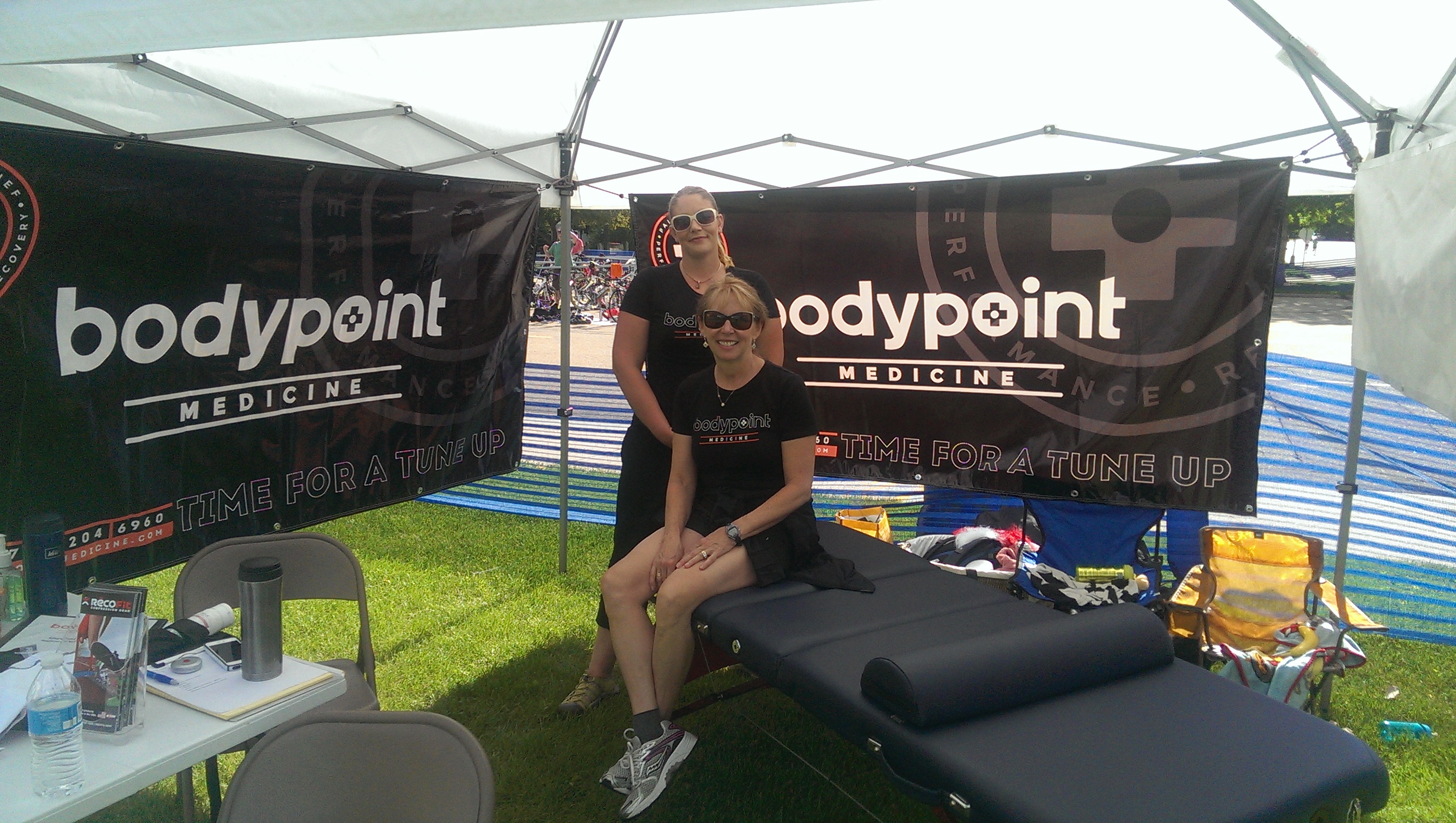 I was wowed by the huge crowds at the event and impressed by the out-and-out THRONG of volunteers scuttling back and forth all weekend long, smiles on every face.  Longmont's very own Dennis Coombs, mayor of the city, finished at 1:17:42, and Bob Cranny, our favorite PT of Altitude Physical Therapy & Sports Medicine, finished in THIRD overall, at 1:01:10.
I do have to admit, I was rooting (hollering a bit, honestly) for our favorite athlete, our Mad Running Mom, Jennifer Findley, who finished 1st in her age group, and was the 2nd female finisher overall with the time of 1:08:53! Congratulations again!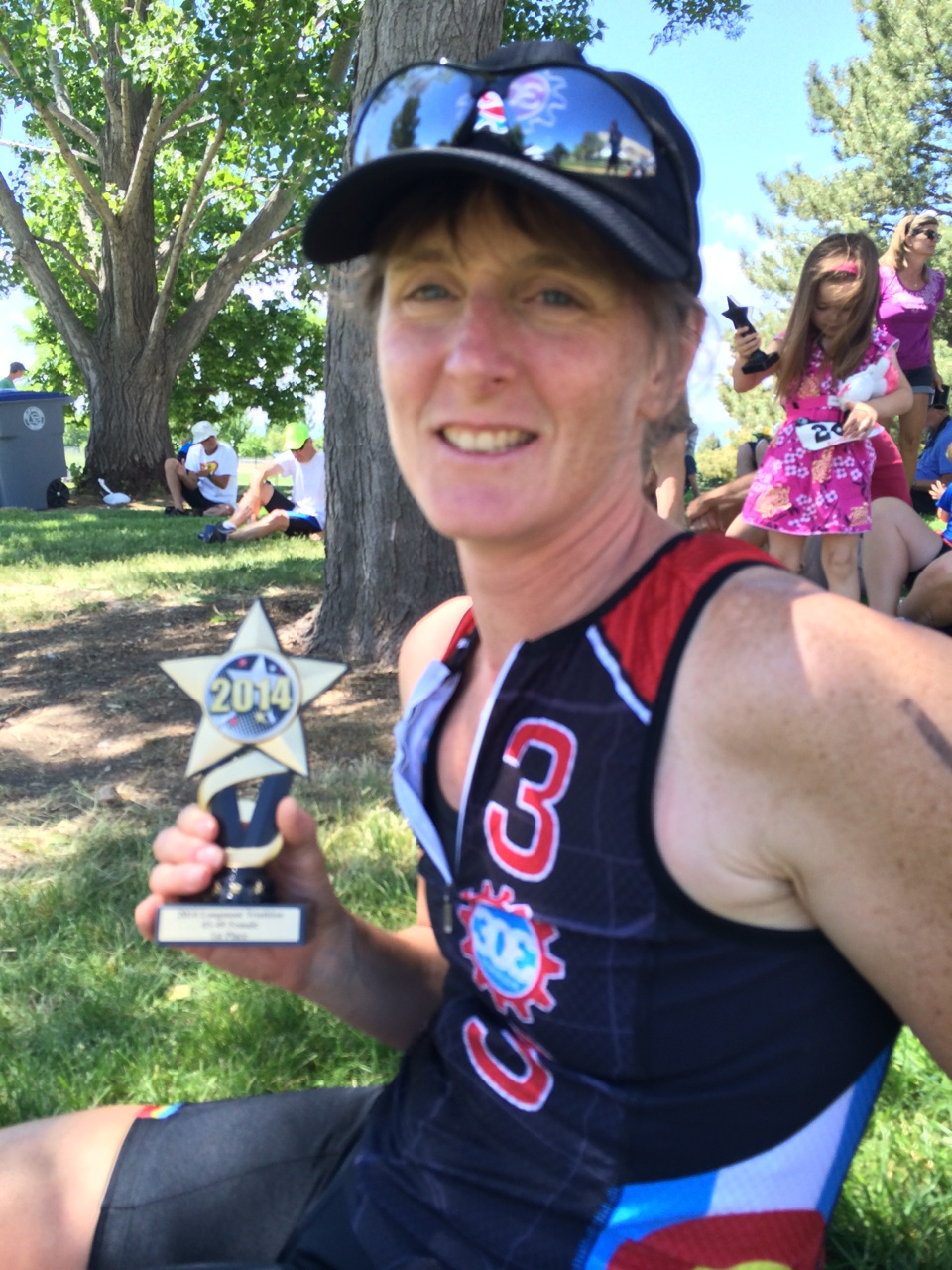 BodyPoint Medicine did get some exposure this weekend (which was great) and we also got some sun exposure (which wasn't as great) but all in all, I would have to say it was a wonderful experience to reach out to our community and sponsor this triathlon!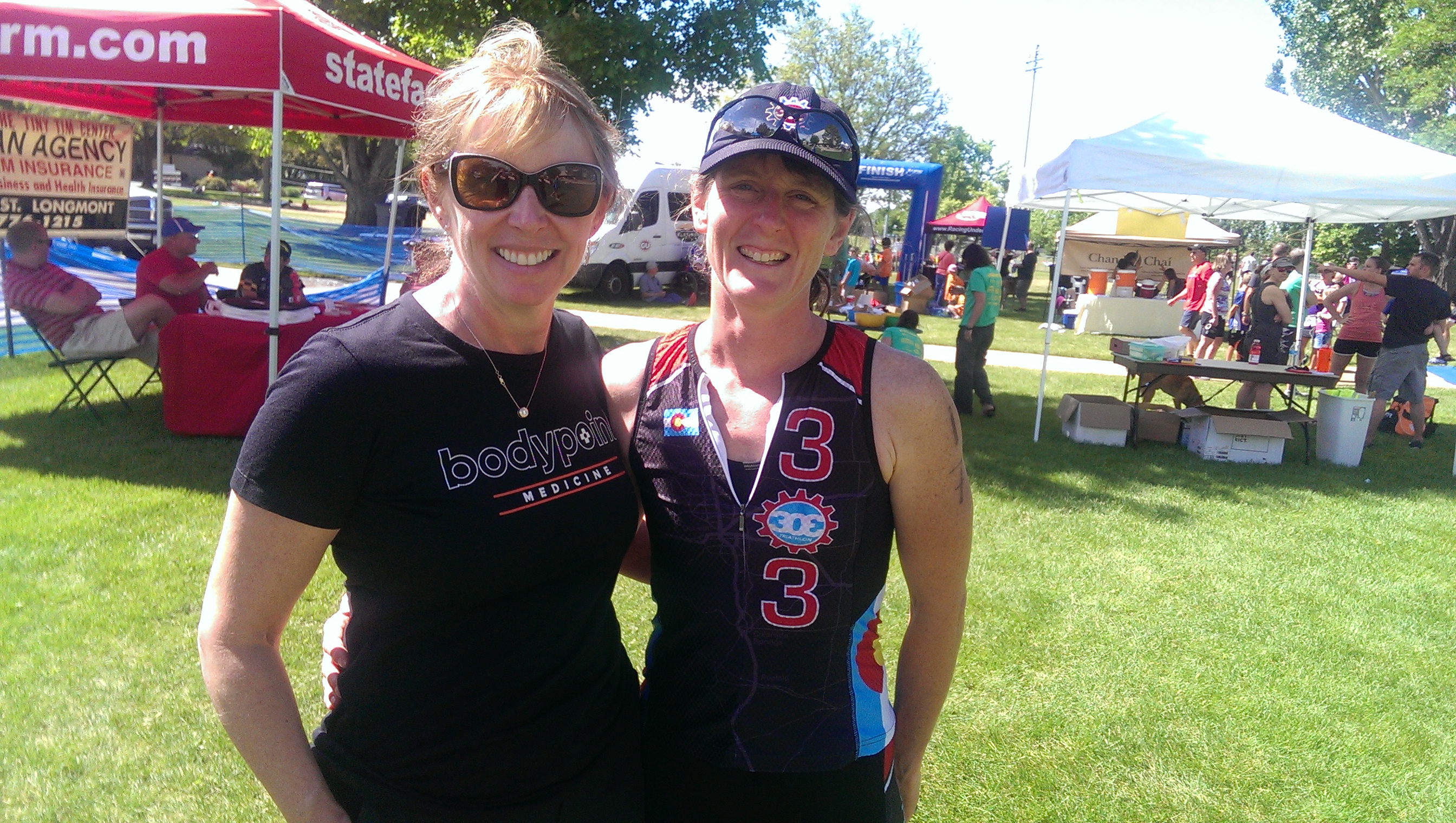 Thank you for everything this weekend and we hope to see you out at an event sometime in the very near future!
Signing off-
Carolyn Wrightam