No one likes to go into a doctor's appointment with no idea what to expect.  We want to educate and inform our patients before they even come in the door–so they know what the treatment accomplishes, how it works, and what they themselves want to do before and after care in our clinic. Our newest provider, Jami Shetler, offers a service wholly new to BodyPoint Medicine, and we want our patients to understand our advanced and alternative treatment options.
Reiki is a Japanese technique that promotes healing by reducing stress, encouraging relaxation, and replacing low or unhealthy energy with healing energy. Reiki is a cosmic, "life-force" energy, and when that energy within us is low, sickness and physical pain often result, due to depletion.
What to expect:
During a session, the patient relaxes on a massage table while the Reiki practitioner administers Reiki with different hand positions, both on and above the patient's body. The patient remains clothed, and relaxes with soft music, and often falls into a relaxed, meditative state during the session. The practitioner often uses crystals for their healing benefits around the patient's body, and the aroma of essential oils to create a balance that is the most beneficial for the individual patient. The practitioner also uses Reiki symbols to break up foreign energy, and replace blockages with healthy energy. The patient may feel the practitioner's hands grow very warm, or at times cold, depending on the energy needed in that area of the patient's body. During the session, the practitioner will be in a meditative state, with her eyes closed most of the time, while she actively looks at the chakras and the alignment of the patient's body, pinpointing areas of stress, foreign energy, and pain.
From Jami: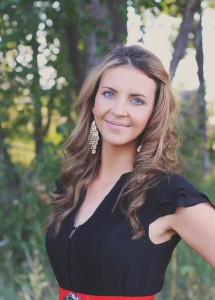 As a Reiki master, I look past the physical to see where stress and foreign energy are plaguing the patient. Everything spiritual relates to us on a physical level, so often I see stress hitting a person on a certain area of their body, and the client will usually confirm that they are experiencing physical pain or problems in that area as well. Or, at times it's something such as foreign energy in a throat chakra that makes it difficult for a person to express their truth to others. Or the patient has suffered the ending of an important relationship in their life, and their heart chakra is extremely wounded and vulnerable. Through treatments and the healing of the heart chakra, the patient can recover much quicker both emotionally and physically. Reiki breaks up the hindrances and refuels the patient with light, love, health and peace. When our spiritual bodies are balanced, we experience lowered stress, serenity and better health in our lives."
Reiki treats the entire person, including the mind, the emotions, and the spirit. It has the capability to aid in the recovery of virtually any illness or struggle, with beneficial effects. It is not uncommon for a patient to report complete life changes and better moods feelings in general when keeping up Reiki treatments as a sort of maintenance. Reiki is safe and works well in conjunction with all medical and therapeutic treatments. It helps to alleviate side effects and promote healing.
On Thursday July 2nd, Jami will be offering FREE Introductory Reiki treatments all day!  
Call ahead to reserve your time, but walk-ins welcome!